Never considered this before
Higher Learning
Matthew Hogg is pretty much your average 34-year-old British guy. Except for one thing: eating bread or pasta has the same effect on him that pints of lager and ale have on his friends.
Hogg suffers from a rare condition known as auto-brewery syndrome. The condition causes the body to build up high levels of yeast in the intestines. As a result, carbohydrates are rapidly fermented into ethanol (pure alcohol) during digestion.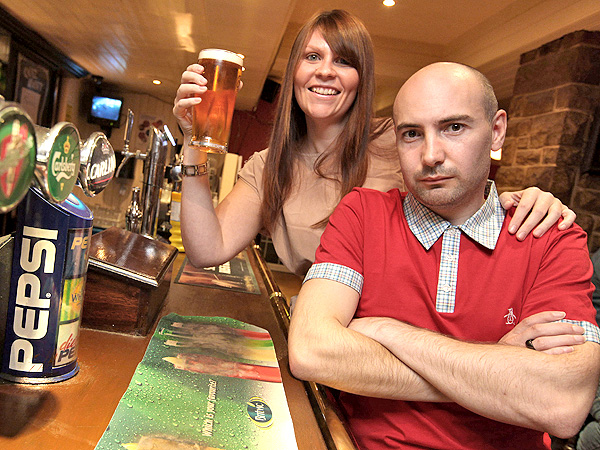 Matthew Hogg with his girlfriend (Photo: David Charlton/Caters News)
The result is that sufferers are constantly feeling varying levels of intoxication throughout the day, depending on what they eat (it's almost impossible to completely avoid sugars and carbs all the time).
Though it may sound like a pretty sweet deal to people who enjoy getting drunk, Hogg says the reality is much more sobering (no pun intended). In a recent interview, Hogg told Vice News,
"It's had a huge and devastating effect on my life."
View original post 242 more words